You want to save money for your trip, but don't know how? You have the dream to go on a world trip or a long term trip as a backpacker, but you always lack the necessary money? Then we would like to give you with this article a few helpful tips to save money for your journey on the way.
We have taken many of these tips to heart ourselves in order to save money for our first big trip. With a little willpower, motivation and a few small sacrifices, you too can make it!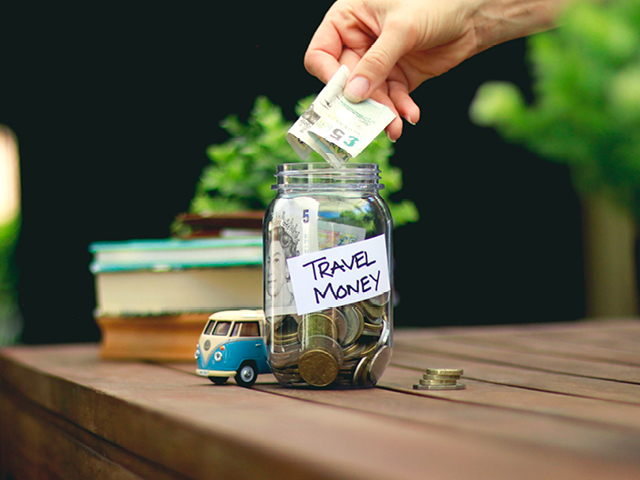 Tips to save money on your trip
Move
You have your own kingdom. Maybe a 2-3 room apartment and pay 500 € or more per month for your apartment plus the additional costs. That's all well and good, but do you still need your apartment if you travel for 1 year or more soon? Probably not.
Think about giving it up maybe 6 months before your trip and maybe moving into a shared flat. Or move back home if you get along well with your parents. So you can save 200 € or more per month!
Clean out and sell
Since we're moving. If you pack everything, take a look at your things. You'll find lots of stuff you don't need or don't use anymore. We have so many things that we don't need (just after such a journey you will become aware of it). Throwing away the ballast would be an idea.
But a better idea is to collect the stuff and sell it on the flea market, on eBay, Shpock, etc. So you can surely make a few Euros.
For example, I sold my whole record collection. First of all I don't listen to records anymore anyway, but MP3 on the computer or the iPhone and secondly they bring a lot of money. My record collection also earned me eBay over 500 €.
Otherwise, of course, it's the other way around. If you want to buy something, just have a look if you can find it used on eBay for maybe half the price.
Set a savings target
Even if a savings goal does not bring direct money, it helps you to be more attentive to your expenses. If you know you want to have 6000 € at the end of the year, you have to save 500 € per month. Besides, it's always good to have a goal in mind – so it's easier to save!
When you are working, it's also best to set a certain amount that you deduct directly from your salary each month and put into a savings account. See next point.
Create a savings account
If you're already there, it's best to create a new account for the journey to save money right away. There you can transfer all your saved money and see how the amount on your account slowly increases. You'll also get some interest, even if it's extremely low these days. But better than nothing.
This motivates you to save even more and slowly brings you closer to your goal. In addition, the money is "gone" and not so easily available, which tempts you less to spend your hard saved money again.
It's best to open an account with DKB right away. There you will get a free account, a free credit card and you can withdraw money worldwide for free. Perfect for your trip. We also have the credit card and have been using it since over 2 ½ on all our trips! Click here for our test report.
Cancel mobile phone contract
You still have an expensive mobile phone contract with costs of 20 € and more per month? Then it's best to cancel it as soon as possible. How much are you really still calling with your free minutes, how many SMS do you still write? Nowadays most people use WhatsApp, Facebook Messenger or similar instead of SMS. Now you can make phone calls with WhatsApp and co. too.
A prepaid card doesn't cost you a month anymore. With providers such as Congstar or Fonic, you can pay €9.99 a month and then have your Internet flat rate with which you can actually use everything. At home your mobile phone probably has WLAN. So you can save another 10 € per month. After all.
Cancel subscriptions
Do you still have subscriptions? Maybe for magazines, Sky or anything else? Then cancel them and save the money. If you're travelling, you won't need the magazines anymore, let alone read them. You can also read most of it on the Internet, so get rid of it.
Accept a part-time job
Another good way to save money on your trip is to take a part-time job. If you have a normal working week from Monday to Friday, you could sell ice cream on weekends or even in the evenings after work or at the cinema. Even if it is very exhausting and you prefer to enjoy your free time. But always remember your goal and your dream!
Maybe you could take a job on a 400 € basis and have 400 €, which you can save additionally per month. Calculated on a yearly basis this would be 4800 €, which will be added up for your trip. That's quite a lot!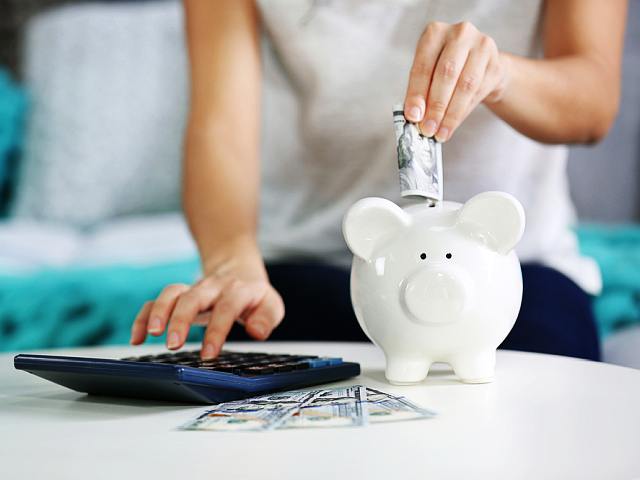 Online Freelancing
Not fancy a part-time job, but you have skills in graphic and web design, programming, copywriting or translating? Then have a look at freelancing-job exchanges like Upwork, Elance or Freelancer. Fiverr would also be a possibility. With a little effort, talent and references you will surely find one or the other job there. Even if you only do 50 or 100 € per month. Then you'll have the extra money to top up your travel budget.
Creating a profile there and entering your skills will only take you a few minutes. After that you can search for a job there. It's almost normal to be rejected for the first requests, keep trying your luck and then you'll find something. Just stay tuned and try your best to apply.
Sell a car
You own a car? Away with it! During your trip you won't drive it and a car not only uses a lot of gas, which is expensive, but you also pay a lot for insurance and taxes every year. Just by using petrol, insurance and taxes you can save a lot of money. Even if you just shut down your car.
If you even sell it, then depending on the condition and age of your car, there may also be several thousand euros in it for your travel budget. If it's not worth it. 😉
Cook yourself
If you regularly eat out in restaurants, order something or get something to take away, then switch to cooking yourself. If you shop carefully and maybe in an Aldi and Lidl as well, then there is a lot of potential for saving money here. Besides, it's just fun.
Less going out
Go less to bars and discos. And above all: drink less! Instead, invite your friends to your home and have a nice sit-in. First of all, you can talk so much better and don't almost have to yell at each other like in a disco. Second, everyone can bring something with them and the costs will be reduced considerably.
With us in the past such an evening with bar, disco and the like always cost a lot. Standard slogan was a party = 50 €. 😀 And this came also mostly there. With the many weekends, which we went to celebrate over the years, we would have saved therefore surely altogether some thousand euro! You should be aware of that.